Super Philanthropist Lois Pope and Her Dedication to Disabled Veterans
The light is streaming through the floor-to-ceiling windows of Lois Pope's new home in Manalapan. She has water views in every direction, but that's not the only reason she just moved back to Manalapan from Delray. "I bought the house because I thought the dogs would love it here.  There is more land here for them to run—although they seem to want to stay inside getting exercise running up and down the stairs like me," says Pope, who looks and moves like someone a good quarter century younger than her 81 years.
Pope had been a longtime resident of Manalapan, having lived with her husband Generoso Pope, publisher of the National Enquirer before his death. The company was sold for $412 million following the passing of her husband, and Pope began her philanthropic life.
"This area has a lot of meaning to me, it is where I brought my children up." The decision to move back was made when Pope found the house, which faces the Atlantic Ocean and backs up to the bay. "I think it was a good idea," she says looking around as one workman is putting up wallpaper and another is unloading some oversize artwork that has just arrived. Clearly, this is a woman who is not afraid of a project.
Until last week, Pope was best known for her $10 million gift to the University of Miami to establish the Lois Pope LIFE Center, which raises funds for neurological research. It was a gift she made in 1996 after actor and friend Christopher Reeve, became paralyzed, just months after they had danced together at her LIFE gala. The center is now the top catastrophic neurological research facility in the world and home to the renowned Miami Project to Cure Paralysis.
As we sit with Mrs. Pope, she has just returned from Washington D.C. where she saw a lifelong dream realized: the dedication of the American Veterans Disabled for Life Memorial.
The memorial rests on two acres in view of the capital and features granite walls, a black granite reflecting pool, and ceremonial flame surrounded by trees. It is a beautiful, moving and reflective place that never would have been built without Mrs. Pope's determination, or her funds, which include a $10 million personal donation and the millions more she raised for the cause with her LIFE Foundation.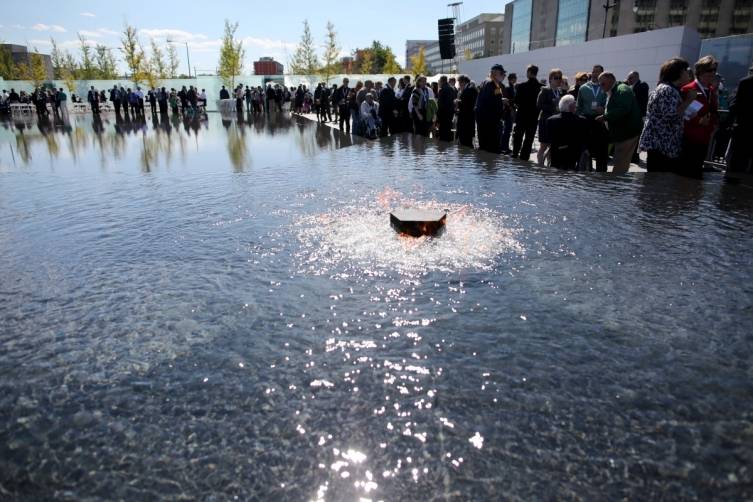 The event that put all this into motion took place back in 1968, when Pope was an aspiring Broadway actress and singer in New York City. She had even been called "the next Grace Kelly." A friend who had been stricken with polio as a child, had asked her to perform at a benefit for disabled veterans in 1965 at the Rusk Rehabilitation hospital in New York.
Lois was unprepared for what she would see that day. "When I walked into that room, it was jammed with men who had been so horribly burned, multiple amputees, in wheelchairs," she recalls. "There were men with empty sockets where eyes used to be, with no noses or ears. It was pretty shocking for me. I had come prepared to sing "Somewhere" from West Side Story, and when I got to the line 'Hold my hand and I'll take you there,' I reached out to a young man lying on a gurney and realized he had no hand for me to hold." The experience was heart wrenching for Pope.
"I left there shaking and promised God that if I was ever in a position to help, that I would do something." But like most people Pope went on and lived her life, got married, had children and as she says, "forgot."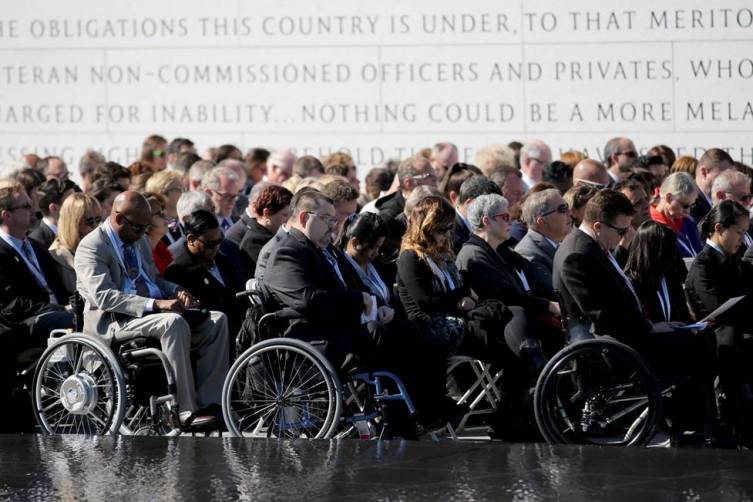 She didn't "remember" until years later when she finally mustered the courage to visit the Vietnam Memorial in Washington D.C., to pay tribute to a cousin who died in the war. As she put her hand on the wall, she says, "There was a multiple amputee next to me in a wheelchair struggling to lay some flowers by the name of his loved one. I was crying, he was crying." Her mind snapped back to that day at The Rusk.
As Pope exited the memorial, she asked a park ranger if there was a memorial for disabled veterans. He said there was not, even searching the map to confirm. "That sparked a 16-year journey to create one—so none of us ever forgets."
Of course, it was one thing to dream something, and quite another to actually get it done. "We called the VA every day for five months, trying to figure out how to get the process started," she says. When she told them she wanted to build a memorial, they didn't know what to do with such a request because she didn't fit neatly into their usual boxes.
Then, she tried the Battle and Monument service "They told me to 'Get a life!'" she says. Eventually, one day, in 1997, she got a hold of Jessie Brown, Secretary of Veterans Affairs and the ball finally got rolling. "I asked them why there was no memorial for disabled veterans, and he said 'That's a good question,' and agreed to help."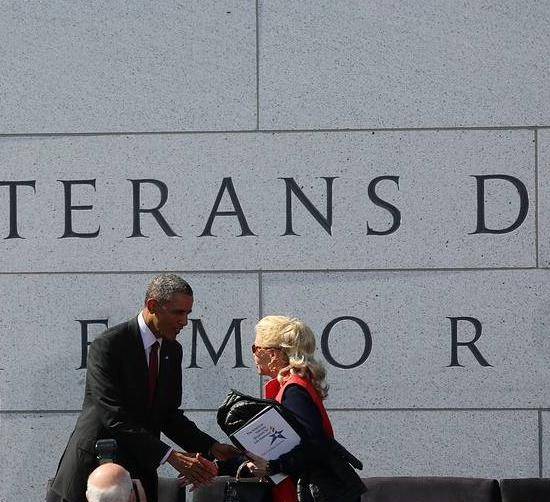 It was a proud moment for Pope when Bill Clinton signed the legislation authorizing the American Veterans Disabled for Life Memorial in 2000. "I framed the copy of the signed legislation," she says.
The American landscape changed drastically in the time that followed. 911 occurred in 2001 and took over the nation's consciousness. "Our federal government had its hands full," reflects Pope. But as war was declared in Iraq and Afghanistan, the number of vets with disabilities skyrocketed to a staggering number of four million. The need for the memorial became all the more pressing even as Pope had many restless days and nights, wondering if she would ever see the memorial come to light.
For many years—Pope's Lady in Red Gala, which takes place at Mar-a-Lago—served as the primary fundraising arm for the Memorial. "Palm Beachers are the most generous people in the world. We raised $18 million right here in Palm Beach and, without them, we would still be working on this."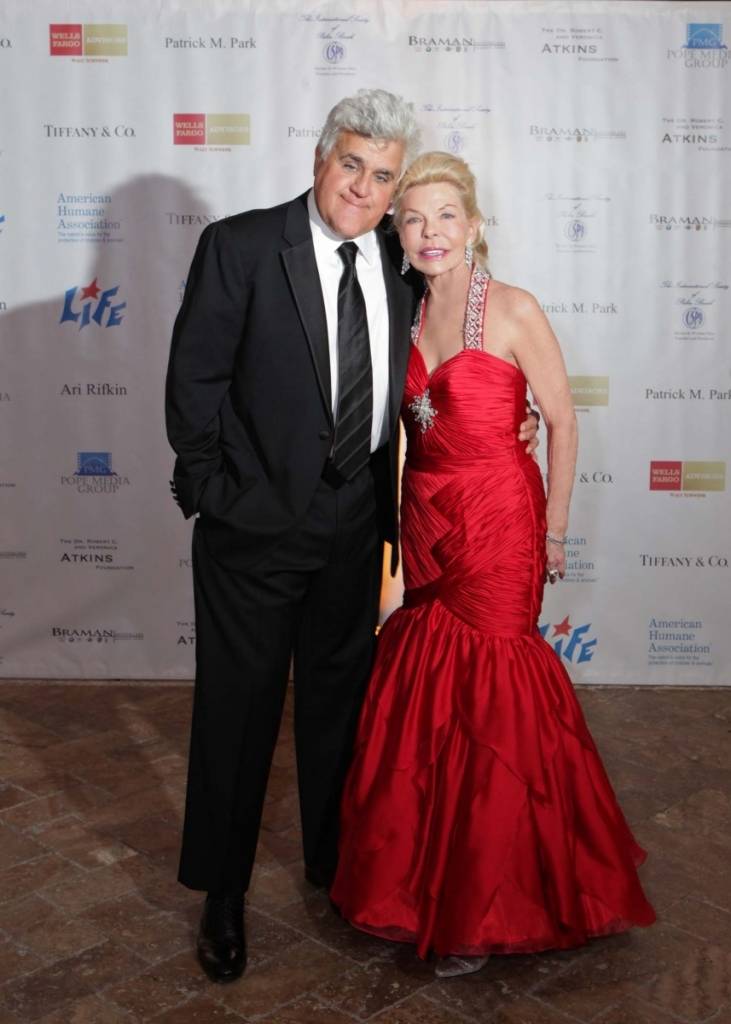 Now that Pope has accomplished her goal for veterans, the gala raises money for her other passion: animals. Funds are donated to the American Humane Association, which works to end animal abuse and neglect.
"I believe there is a direct connection between humans and animals," she says, holding her 5-month old Yorkie named Nathan Detroit for a character in Guys and Dolls, a Broadway show in which she once performed.
The Lady in Red Gala is known for kicking off the Palm Beach social season and is always attracts great talent. "The gala is always a lot of fun," Pope says. And how could it not be? She really does pull the best—last year the event featured Jay Leno and for this year's "A Night in Shanghai"-themed affair on December 6, she's scheduled Martin Short, who will be performing a little show for the audience.
Of course, whether they support is wounded vets or at-risk pets, it's hard to say "no" to Lois Pope's causes. This year, the two will collide as she will be specifically funding an AHA program that reunites military dogs that have served in Iraq and Afghanistan with their solders who have returned home. The veteran K-9s will continue to serve by acting as therapy dogs and service dogs. The program will undoubtedly bring joy to veterans both human and canine.
For tickets to The Lady in Red Gala email: life@life-edu.org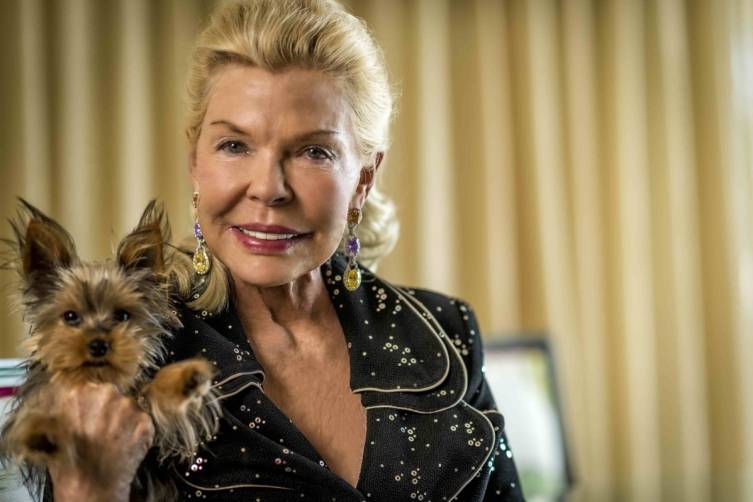 Photography by Nick Garcia of Blindlight Studio
https://www.ckmconsultants.com/wp-content/uploads/2014/10/Lois-Pope-by-Nick-Garcia-for-Haute-Living-2-680x1024.jpg
1024
680
Cara
https://www.ckmconsultants.com/wp-content/uploads/2020/02/logo-ckm.png
Cara
2014-10-17 15:35:48
2014-10-17 15:35:48
Super Philanthropist Lois Pope and Her Dedication to Disabled Veterans